The Richmond Chapter of Delicados Inc.

Greetings,
On behalf of the members of the Richmond Chapter of Delicados, Incorporated, it is a pleasure to welcome you to our official website.  I encourage you to explore our website to learn about our chapter, our local projects and future events and activities.
The purpose of Delicados, Incorporated is to promote unity and friendship among our 10 chapters and to engage in civic, cultural and social activities in the world community.  Delicados, Incorporated was organized in 1948 by our founder, Geraldine Randle, and Incorporated in 1960.  The Richmond Chapter of Delicados, Incorporated was chartered on May 06, 1984 and organized by LaVerne M. Williams.  We currently have two very active charter members and one Emeritus charter member.  These women began a legacy of service and commitment in advancing our purpose through civic engagements and philanthropic contributions to organizations such as Sickle Cell Anemia Foundation, Safe Harbor and YMCA Battered Women's Shelter and United Negro College Fund.  Our chapter is a diverse sisterhood of educated, career focused women who are committed to making a great impact in the community that we serve. 
It is an honor and privilege to serve as the president of the Richmond Chapter of Delicados, Incorporated for 2021-2023.  We live by our motto "We strive not to equal but to excel"!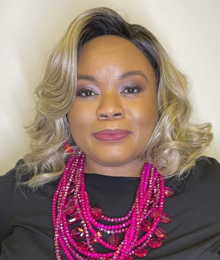 Thank you for visiting our website and we hope to engage with you soon!
In your service,
Sherrethia L. Lowe, MBA
Richmond Chapter President, Delicados, Incorporated